Why is Aarhus called the City of Smiles?
Aarhus is called "Smiliets by" (the city of smiles) and this and for good reason. This city spreads so much joy and that's why people always walk around with a smile on their faces.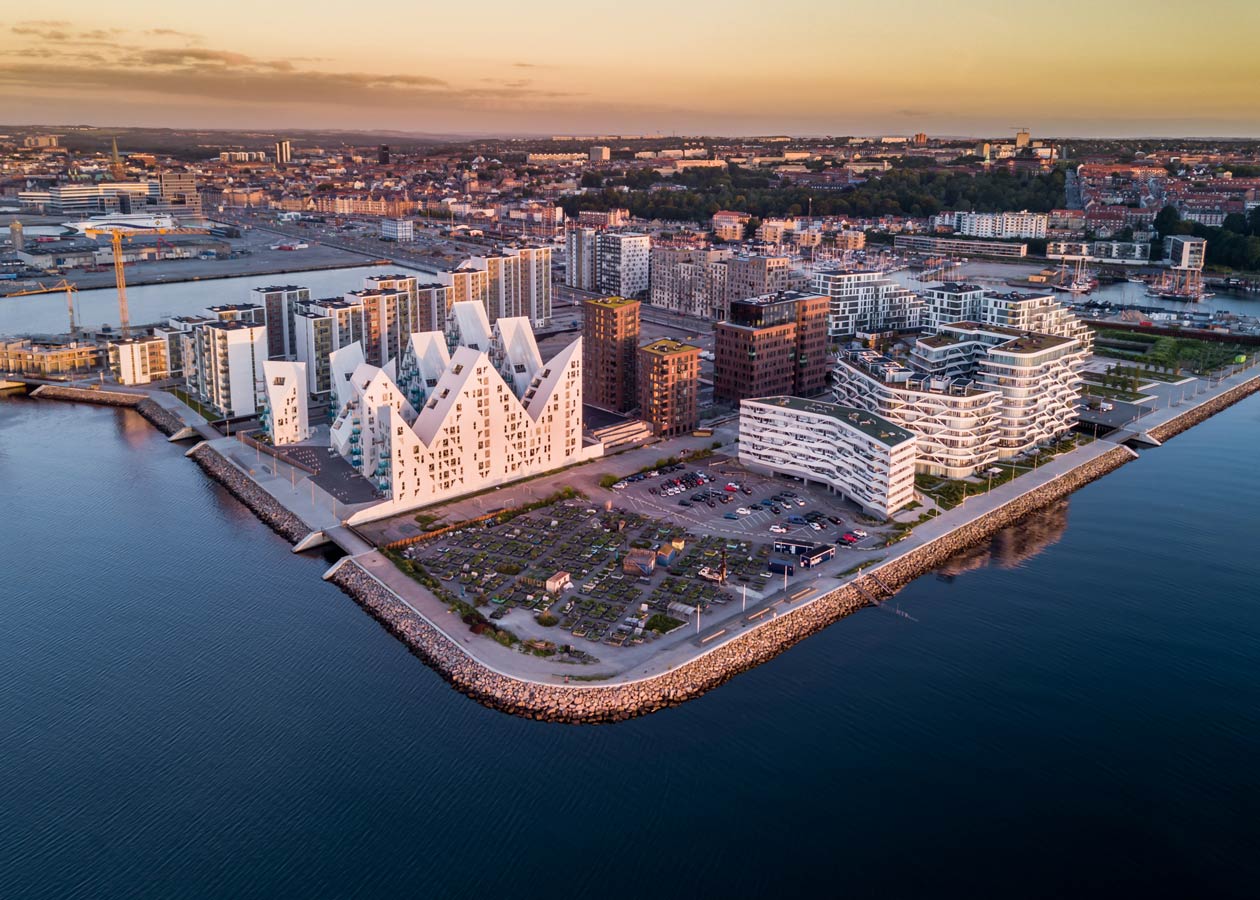 Photo: Dennis Borup Jakobsen
The most popular museum is ARoS!
You can't miss to see this beautiful rainbow building in the center of Aarhus. ARoS is an ideal destination for those interested in art. You can explore different eras. The various exhibitions range from the Danish Golden Age to Danish Modernism to international contemporary art. The collections are spread over ten floors, three of which are the museum's permanent exhibitions.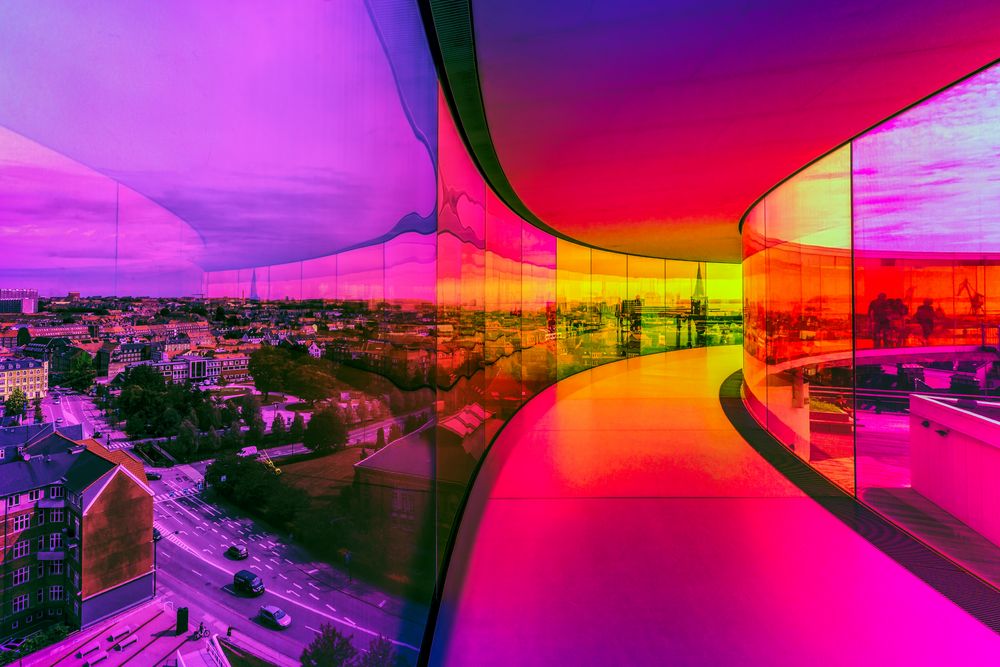 Photo: ARoS Aarhus Kunstmuseum
Get a sneak preview of ARoS here below…
Den gamle by – The old town
If you are interested in history, the old town is also worth visiting. The museum is a living picture of life as it was in the old Danish towns. Here you can experience a market town like H.C. Andersen's time, where adventure is just around the corner. Meet the people of the past, see their living rooms and kitchens, and enjoy their gardens' scents. Try out the old-fashioned games and explore the museum's large exhibitions. It's like travelling by time machine and returning to the old good days. Eat traditional Danish food and enjoy a day with your family or your partner. Se more information here about events and openinghours for the old town.
Photo: dengamleby.dk
Tivoli Friheden
Why not combine a family holiday in a nature beautiful setting with an adventure-filled day at Tivoli Friheden Aarhus. This amusement park is within walking distance of the centre of Aarhus. Here the whole family can enjoy a day or two of fun and entertainment. Check here the upcoming events in Tivoli Friheden!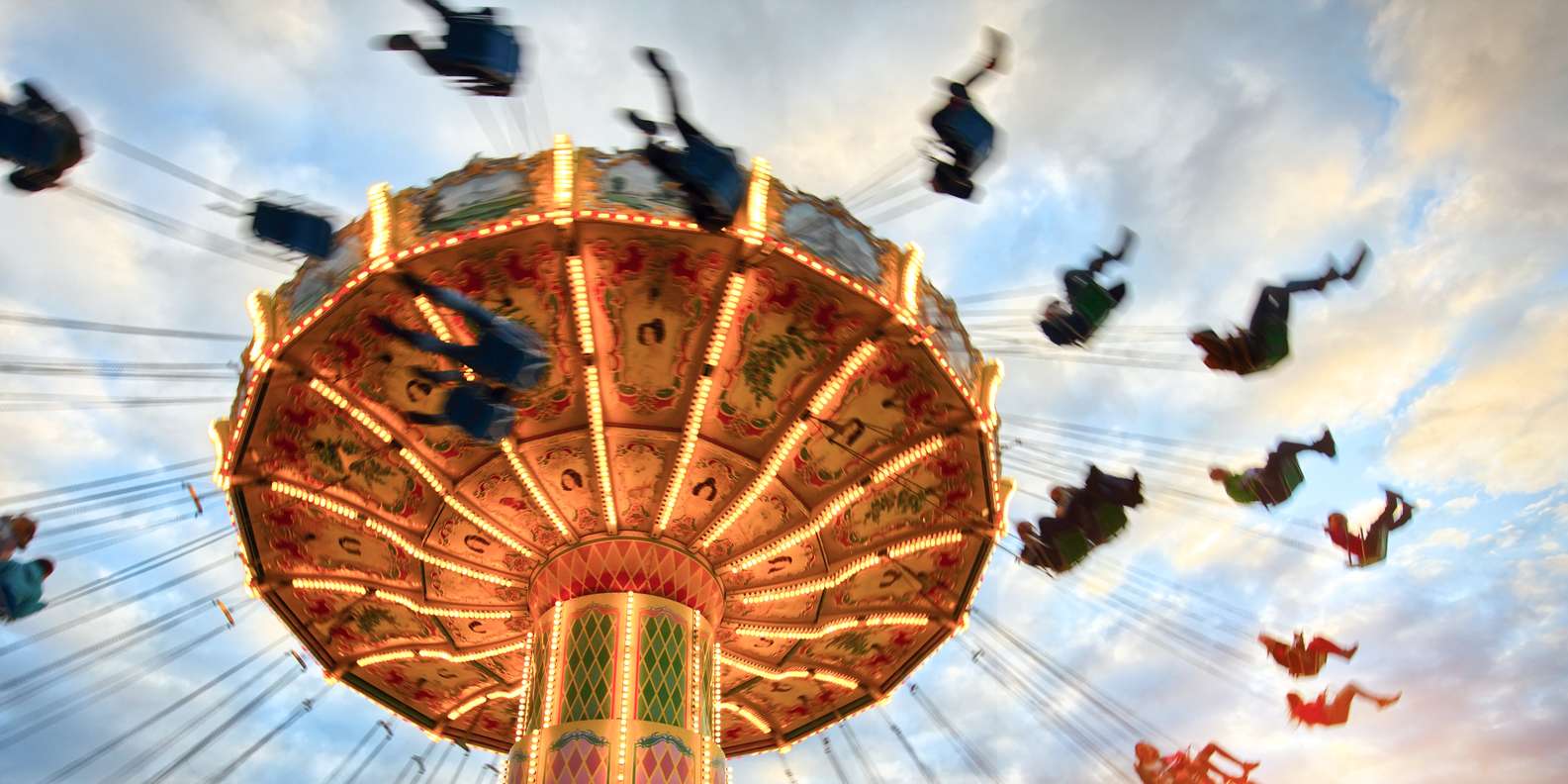 Photo: getyourguide.co.uk
Aarhus was awarded the European Capital of Culture title in 2017 for a reason. There's always something new to experience in this exciting city.
Do you like city trips? When you might also like Copenhagen. Experience more here!