Is there anything to do in Skagen when it's raining?
Skagen is much more than just a village. Skagen is a small region at the tip of Jutland, which, in addition to a cosy village centre, also has many other beautiful sights to offer. I will share a small range of ideas of hyggelige (cozy) activities you can do when it is rainy (because that does not happen very often in Denmark, of course). Still, there is always something to do in Skagen, even in bad weather.
Photo: independentpeople.net
Skagen is still Denmark, which means that a sun-drenched vacation here is not guaranteed.
So how should you spend a rainy day in Skagen?
First of all, sometimes strong winds and a little rain are quite okay. Getting a breath of fresh air on the beach or at Råbjerg Mile is then not bad at all. Especially if you can warm up afterwards with a cup of hot chocolate with marshmallows (my personal favorite). If the rain comes pouring down, it's a different story. Here are my (unfortunately expert) tips.
Photo: @cekhjob
Skagen has a remarkable number of museums, here they come: Skagen Museum, Anchers Hus, Drachmanns Hus, Kystmuseet Skagen (coastal museum), Naturhistorisk Museum Skagen (natural history museum), Skagen Odde Naturcenter and the Skagen Bunkermuseum (fun!). Furthermore, the Grå Fyr houses the bird migration museum (also very nice) and Det Hvide Fyr often hosts art performances.
Photo: Ober lausitzerin
My advice, visit a museum and then move towards downtown Skagen. Maybe not everyone's biggest hobby, but Skagen really has some very nice stores. Walk down the shopping street, visit the stores and end up in one of the cosy cafes that the town has.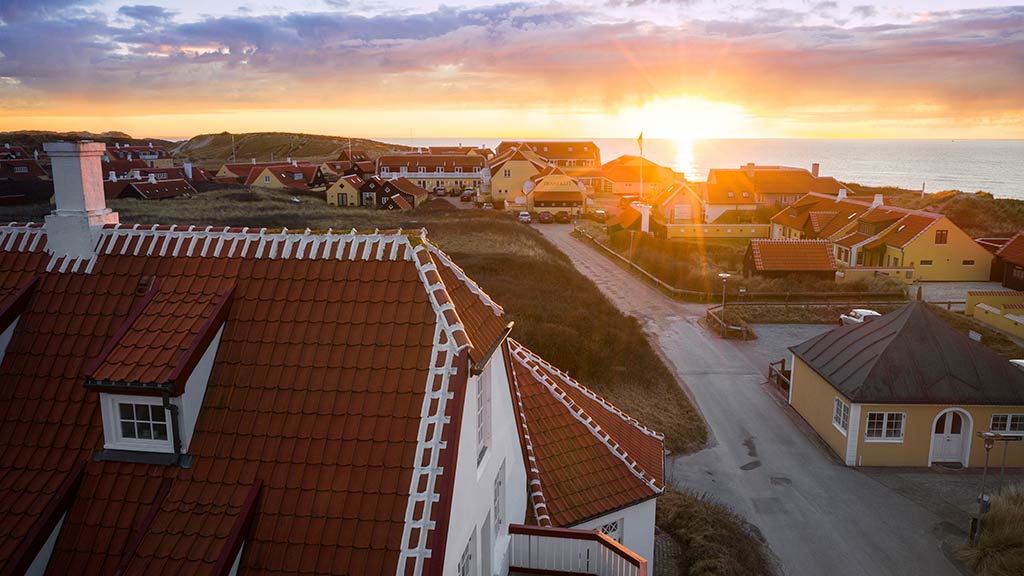 Photo: Kjetil Løthe
For children, there is plenty to do in Skagen, such as the Farm Fun, but again, most of the activities are outdoors. Find more information here regarding opening hours and tickets.
Us Danes love coziness! The Danish word for cosiness is hygge. Even outside the country, hygge has become a well-known phenomenon, and several books have been written about what exactly hygge is and what it means to us Danes.
In Skagen, they also know how to do this. Besides the fact that the center of the village already radiates cosiness, they also seize every opportunity to celebrate events in the form of festivals. How about the Skagen Winter Bathing Festival, a dive into the ice-cold water to warm up later with a hot cup of soup. Just a little bit too cold? Then just ride along with the tractor to the tip of Grenen to enjoy a hot cup of chocolate. In short, even in winter, there is plenty to do in Skagen.