Here's a list of the 7 must-see sights and experiences on Bornholm
Bornholm is one of the most beautiful Danish islands. It's located in the Baltic Sea, south of Sweden and far east of the rest of Denmark. Bornholm is also called the Rock Island or the Sunshine Island. So if you're planning a trip to Denmark's sunny island, stay tuned.
Go at least once a year to a place you've never been before – Dalai Lama
1 – Hammershus
The most famous attraction on Bornholm is Hammershus, the largest castle ruin in Northern Europe. It's one of the country's most visited tourist attractions, and entrance is always free.
You can learn much more about the history of Hammershus in the visitor center. There is also plenty of opportunities to explore the old castle ruins in the beautiful surroundings.
Photo: visualbornholm.com
2 – Rønne
The old town of Rønne is super cosy, with half-timbered houses and narrow cobblestone streets. Behind the old houses and white picket fences are small, well-kept courtyards that smell of the most beautiful flowers and fruit. The windows of the houses are often adorned with all kinds of porcelain figurines and handmade items.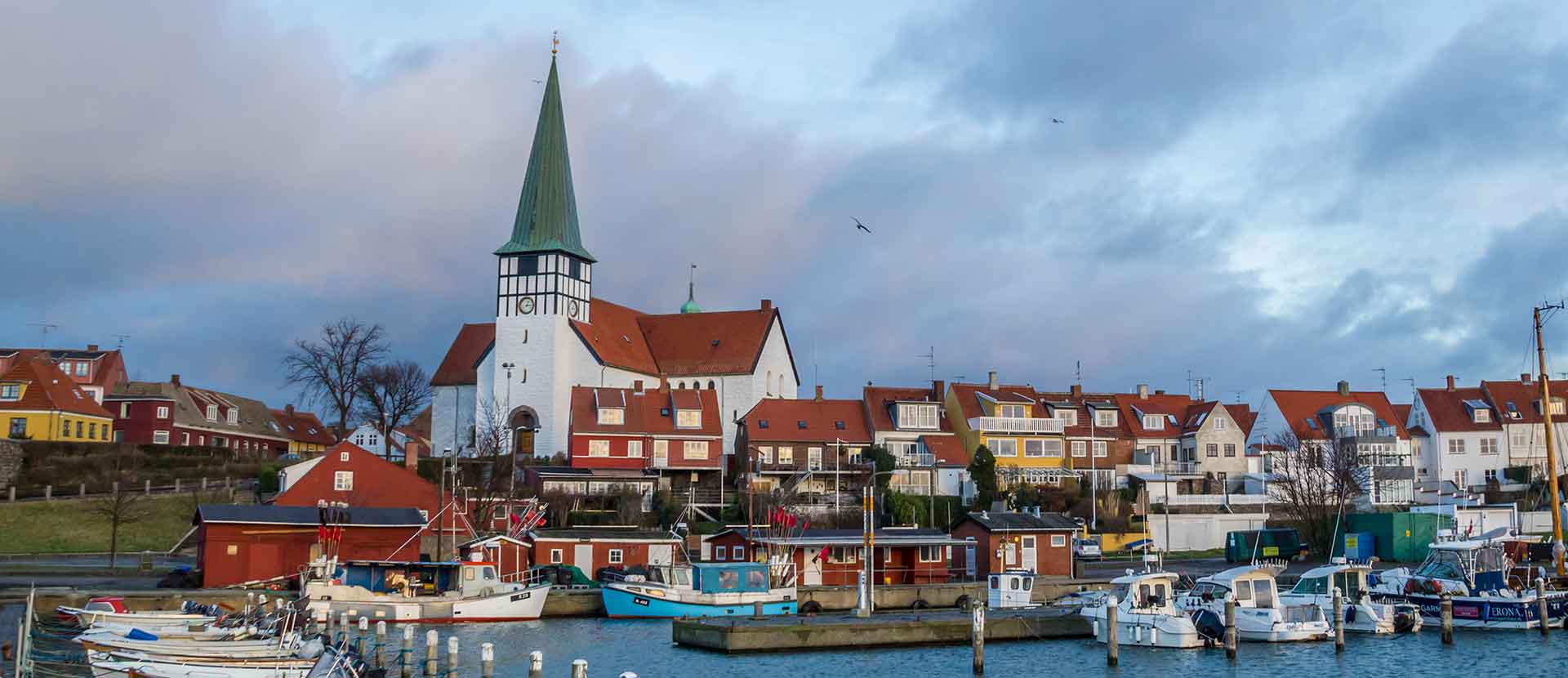 Photo: Kennet Hult
3 – Bornholm Medieval Centre
One of the best experiences on Bornholm is a visit to Bornholm's Medieval Centre. Here, an essential part of Danish history is retold in scenic surroundings. Experience what it was like to live in the Middle Ages with medieval houses, historical animal breeds and live extras.
Be immersed in the atmosphere, visit the creative workshops, explore Eskil's will or embark on a great treasure hunt that could easily last several days.
The medieval centre holds its popular fire nights and magic shows, weapon demonstrations, and many other fun activities in July and August. In mid-July, there is also a cosy medieval market. See more about upcoming events and opening hours here.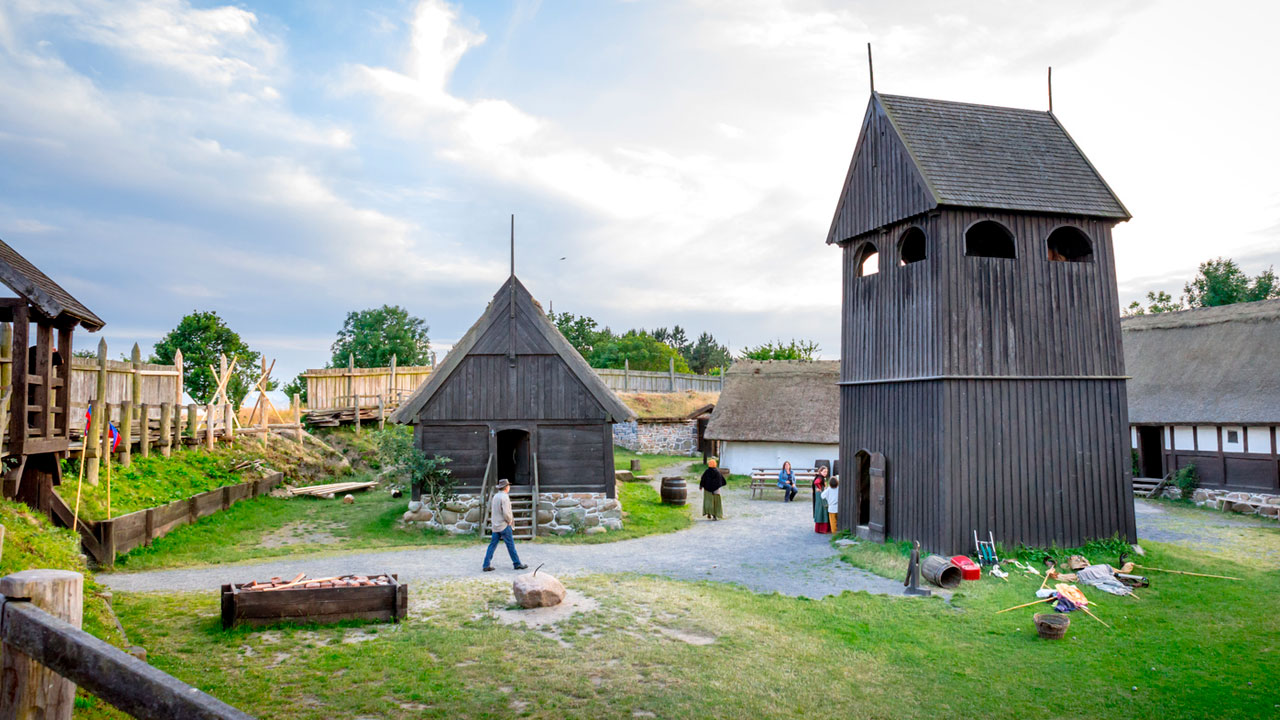 Photo: Destination Bornholm
4. Ekkodalen
Ekkodalen stretches over 12 kilometres and is Denmark's longest crevasse valley. The name comes from the fact that the valley is known for its echo, which occurs when you are surrounded by steep rock walls. This is also why the Echo Valley is one of the best must-see sights on Bornholm.
When you visit Ekkodalen, it is of course, a good idea to test whether the valley lives up to its name.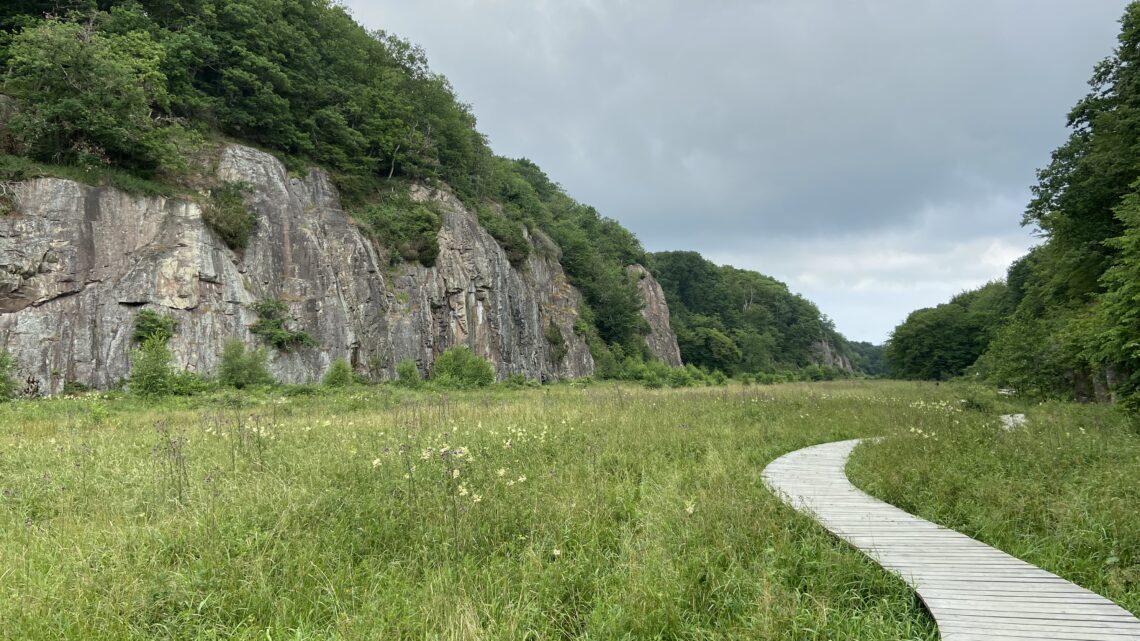 Photo: ferieogborn.dk
5 – Gudhjem
Gudhjem is Denmark's only mountain town and is one of the best experiences on Bornholm that you should not miss. The light in the town is extraordinary and has attracted many painters over the years.
Gudhjem is notorious for having perfect sunsets. One of the best places to watch the sunset is on Bokul, a 48-metre-high mountain overlooking Gudhjem, the harbour and the sea.
Photo: Dorothe Wouters
When visiting Gudhjem, don't forget to enjoy dinner at one of the many great restaurants where you can taste the famous "Sun over Gudhjem" smørrebrød. It is typically a Danish launch, which is much more than a sandwich for lunch. It is an art piece!
If you have not tasted it before, then you should definitely next time your coming to Denmark
6 – Helligdomsklipperne – Sanctuary Rocks
Helligdomsklipperne is located between Tejn and Gudhjem and is one of Denmark's largest natural attractions. The steep and dramatic cliff walls are up to 20 metres high.
There are numerous caves deep within the rocks, and you can jump from the cliffs into the water in the summer period when it is warmer. The stones cliffs are more than 1700 million years old and are located just a stone's throw from Bornholm's Art Museum.
Photo: Julian Hochgesang
7 – Døndalen
Enjoy Bornholm's idyllic and most beautiful nature. Døndalen is a lovely green crevice valley that offers unique nature experiences on Bornholm all year round. Denmark's highest waterfall falls into the valley from about 20 metres above the forest floor. Although 20 metres may not sound like much compared to waterfalls in many other countries, it is true here in Denmark.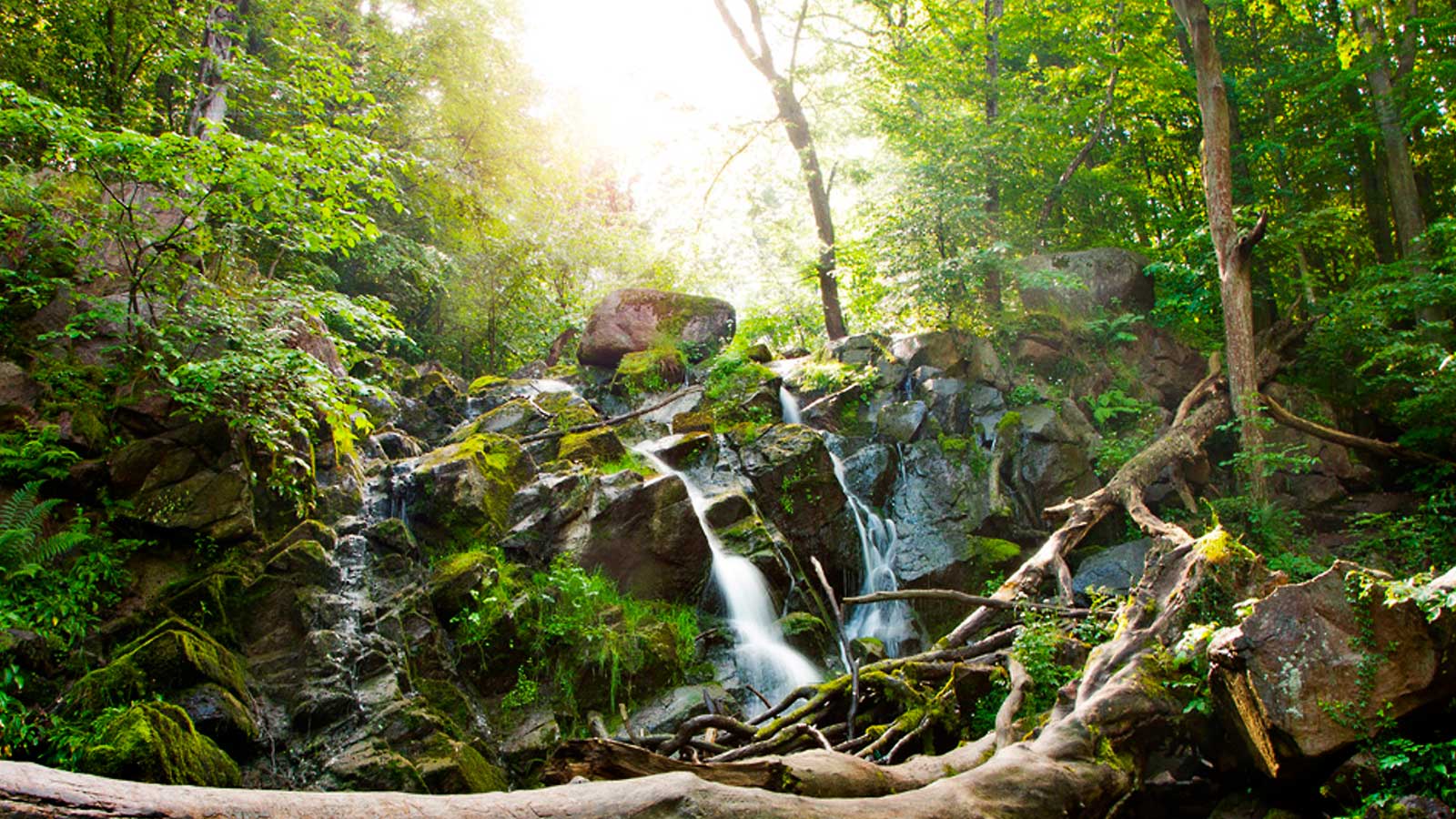 Photo: Martin Birk
At the end of 2019, Bornholm was awarded Europe's second-best holiday island. The only one that was awarded better was the Croatian island of Hvar. Bornholm, therefore, beats popular holiday islands such as Mallorca, Crete and Sicily.